Having a good online presence is crucial for every organisation to succeed in the modern digital world. An important factor in increasing a website's exposure and generating organic traffic is search engine optimisation (SEO). Conducting an SEO audit is an essential step in search engine optimisation for your website.
An SEO audit enables you to pinpoint problem areas and put plans in place to improve your website's performance and visibility. Although there are many tools for SEO audit, the Google Search Console SEO audit tool can be used for free and is extremely effective. In this post, we'll look at how to use Google Search Console audit for a successful SEO audit.
Google Search Console is a free web service provided by Google that allows website owners and webmasters to monitor and maintain their website's presence in Google Search results. It provides valuable insights into how Google perceives and interacts with your website. GSC offers data and reports on various aspects of a website, including search queries, website traffic, crawl errors, important keywords and more.
1. Setting up Google Search Console: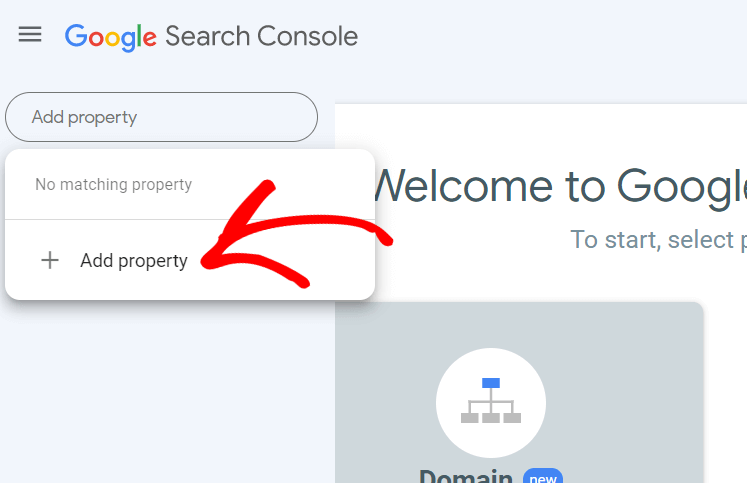 Before diving into the SEO audit process, you need to set up Google Search Console for your website. Follow these simple steps:
Sign in or create a Google account
Add your website property: Click on the "Add Property" button, enter your website's URL and verify the website to prove your ownership of the website. Once verified, you will have access to your website's data in Google Search Console.
Now, you have access to Google Search Console for your website, let's explore how to perform an SEO audit using Google Search Console SEO Audit Tool:
2. Search Performance Analysis: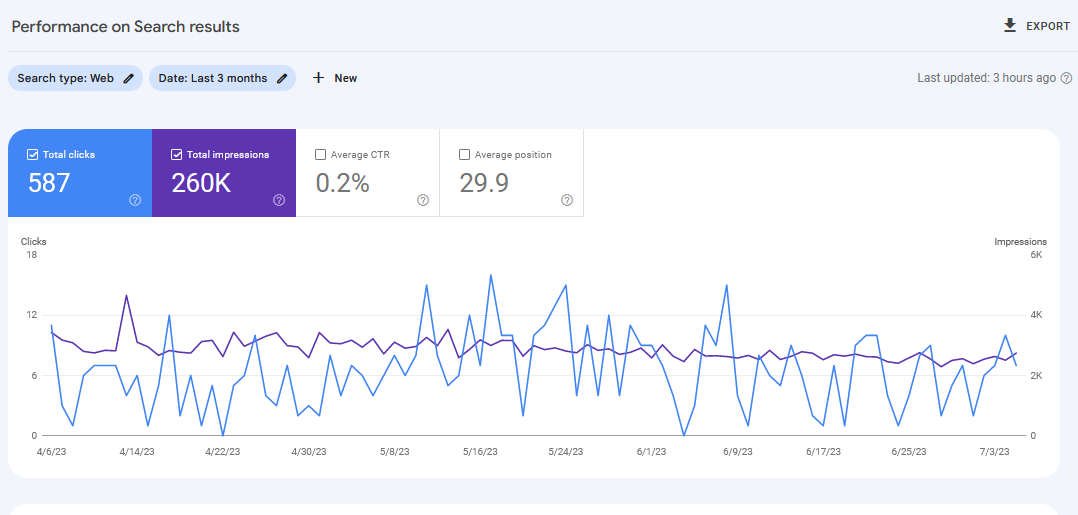 You can access useful information about how your website performs in Google search results in the "Performance" section of the Google Search Console. For certain keywords or pages, you may examine stats like clicks, impressions, click-through rate (CTR), and average position. You can identify which search terms and web pages are succeeding and which ones require improvement by analysing this data.
3. Crawl Errors and Indexing:
You may find out about any crawl errors Google had when indexing your website in the "Coverage" area. Your website's visibility could be affected as a result of crawl errors. To make sure that search engines can correctly crawl and index your site, fix any issues relating to crawl errors, such as broken links or server difficulties.
4. Sitemap Submission: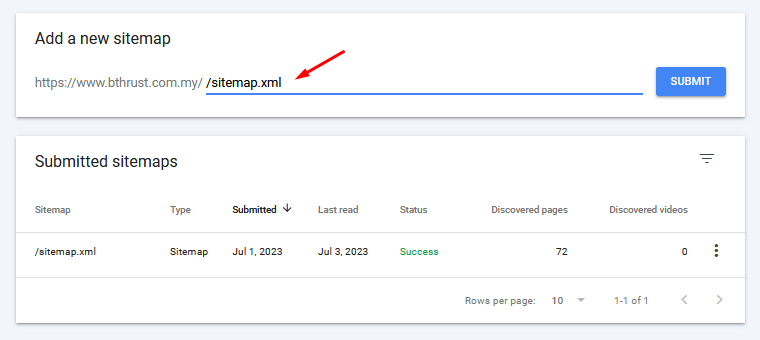 A sitemap is a file that tells search engines about the pages on your website. To make sure that search engines can effectively crawl and index your website pages, add your website's sitemap to the "Sitemaps" area of Google Search Console. This increases the visibility of your content by assisting search engines with finding and comprehending it.
5. Mobile Usability:
With the increasing use of mobile devices, it is crucial to have a mobile-friendly website. The "Mobile Usability" section highlights any issues that may affect the mobile user experience, such as mobile usability errors or viewport configuration problems. Fixing these issues will improve your website's performance on mobile devices and overall.
6. Structured Data:
Structured data markup improves how search engines read and comprehend the material on your page. GSC has a "Enhancements" feature that draws attention to any problems or chances to use structured data. Use this section to identify areas where structured data may be used to improve the visibility of your website in search results.
7. Monitor Backlinks:
In SEO, backlinks are extremely significant. You can keep an eye on the websites that link to your site by visiting the "Links" area in Google Search Console. Assess the backlinks to find any malicious or low-quality connections that can harm the rating of your website. Take the required steps to maintain a healthy backlink profile, such as disavowing harmful links.
8. Optimize content with keywords:
The "Search Results" section gives information about the keywords that people used to find your website. Utilise this knowledge to optimise your content by organically including relevant keywords. To increase the visibility of your website for particular keywords, concentrate on optimising the meta tags, headlines, and content.
9.Monitor website security:
Users and search engines both place a high priority on security. Any security problems found on your website are sent to you in the "Security & Manual Actions" section of the Google Search Console. To safeguard the reputation of your website, often review this area for security-related concerns and take appropriate action.
Benefits of Using Google Search Console SEO Audit Tool:
Free and Comprehensive: GSC is a free tool provided by Google allowing you to conduct a detailed SEO audit.
Data from Google: Since GSC is directly linked to Google's search engine, the information it offers is accurate and trustworthy. It enables you to see just how well your website is doing in Google Search results.
Integration with Google Analytics: GSC smoothly connects with Google Analytics, giving you a comprehensive picture of the functionality and user behaviour of your website. You can take data-driven decisions based on extensive data sets because of this integration.
Real-Time Monitoring: GSC offers real-time information and notifications regarding key problems influencing the visibility of your website in search results. This helps you to quickly solve these problems and keep up good website performance.
Actionable Insights: You can get clear insights into areas that need development by analysing the data in GSC. GSC assists you in determining particular areas to concentrate on throughout your SEO audit, whether it be optimising keywords, fixing crawl issues, or improving mobile usability.
Conclusion:
Google Search Console is an effective tool that offers insightful data on how well your website performs in Google search results. By successfully utilising its capabilities, you can carry out an accurate SEO assessment and optimise your website to improve search engine results.
Utilise GSC's tools to find problems and fix them, improve website exposure, and maintain an advantage in the competitive digital marketplace. GSC's potential as an audit tool for your website can be unlocked by including it in your SEO toolset.