Want to solve the mystery of gaining popularity on YouTube? If nodding yes, you are at the right place!
Nowadays, everyone knows that people would prefer to watch a video rather than read a long blog. It is also stated by 59% of executives that people prefer to watch a video as compared to reading text. Like them, there are lots of people!
Having video SEO comes with numerous benefits for your business. Below, we are highlighting some benefits that is recommend by the professional SEO Agency Malaysia!
Increase your watch time
Enhance brand awareness
Gain more leads and sales
Besides, there are a lot more!
Search engines like YouTube and Google work on the same algorithms for websites and video ranking. The only aim is to provide an excellent experience to the users. To make more better, Google combined the YouTube video search results to simplify how people search.
Performing SEO is basic, but using the tactics and techniques will take it to another level. So, it's better to know some tips that help you rank higher in search engines!
YouTube SEO Tactics For Higher Rank in Search Engine
Firstly, you need to combine your SEO and video strategy to create a simple and straightforward way. If you implement this, your video watch will improve and grab customer attention, which will help you with YouTube remarketing.
We have curated some essential YouTube SEO tips to drive more views and traffic to your videos!
Select Keywords Wisely
There are many people who are competing to secure the top positions in search engines. Every month, you will find new competitors, products, or services. But finding a way to achieve a higher rank is not easy! The first thing is to do your keyword research wisely. For example, it would be best to select the keywords that help you gain high volume but are less competitive. Then, you can use some keyword research tools to find the relevant ones.
Implement Keyword in Video Title
According to
Digital Marketing Agency Malaysia
, understanding the intent of your audiences is your first step. There are many common types of search intent like informational, navigational, commercial, and transactional. So, matching your video with the customer's suitable intent will help you make your videos visible in search engine results.
Try to Include the Keyword in the Video File
When it comes to making your videos visible in search engine results, this is one of the effective ranking factors. If the video file you are uploading has a target keyword, the chances of being ranked will be higher! As a result, you will have a better chance of gaining a higher search volume. So, always make sure your file name is updated before uploading!
Optimize the Description of the Video
This is one of the powerful ranking factors in YouTube SEO videos. First, you must ensure that you have a solid, optimized video description. Then, YouTube will evaluate each element of your videos- caption, thumbnail, subtitles, description, etc.
YouTube suggest that you implement the right and important keywords at the beginning of your video description. Also, make sure the description is not more than 200 words. Finally, try to make your description useful for your users.
Add Video Hashtags to Your YouTube Videos
Hashtags play an important role in social media. Using hashtags will help users to find content that matches their questions. Just like, you can add hashtags in your YouTube videos, title and description are beneficial. In addition, it will help users to find your video when they search for a specific hashtag.
Hashtags make the key trend more visible. When you add a hashtag to your video description, it will be shown on the title of your video. It will also become hyperlinked automatically. Add relevant and trending hashtags to drive more traffic to your videos.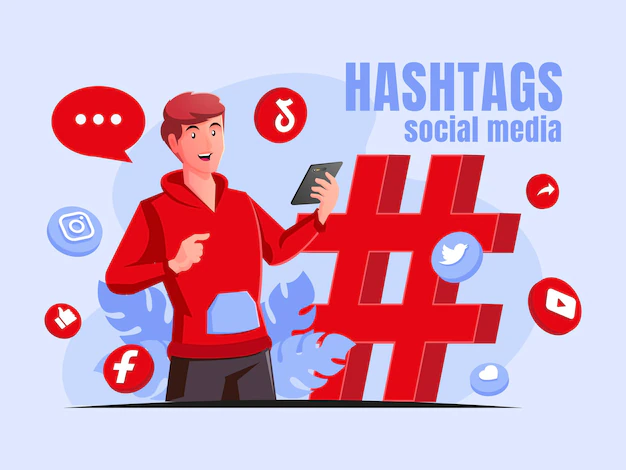 Pick a Category for Video
Sometimes users search for a video with advanced options. They can select the categories for searching videos. Unfortunately, it means they can only view the videos from their chosen categories.
So, it's vital to contextualize your videos with categories at the time of uploading. This will provide you with a better chance of finding by the user.
YouTube comes with a variety of categories, so; you can pick the one that suits your YouTube videos. You can easily select the category when you are uploading a video.

Grab Attention with Your Thumbnails
Thumbnails are able to make your YouTube videos completely succeed and completely fail. They will grab the first attention of people when they look at YouTube search results. In addition, a strong thumbnail can bring a higher watch time for your videos.
When you are creating a thumbnail, you should create something that grabs people's attention. It can stand out from the crowd, so your video will be noticed. Creating a custom thumbnail is the best way to see effective results. You can show people in your thumbnail what your video is about and how it will be beneficial for users!
Create Subtitles and Closed Captions
Using subtitles and closed captions for your videos will bring success to you. As we all know, video subtitles are used to communicate the video dialogue who don't understand the language. Closed captions are added for the users who don't hear the video's audio.
Subtitles and closed captions contain the text of what is said in the video, just like a transcript. It also contains time codes that will match the speed of audio and another visual element.
Conclusion
These are effective YouTube SEO tips that will help you to improve your video traffic and watch time. If you are confused or don't know where to begin, you can connect with the Digital Marketing Agency Malaysia.
BThrust provides the best YouTube SEO service in Singapore. We are the leading SEO Agency Malaysia that has years of expertise with a team of professionals delivering the desired results!