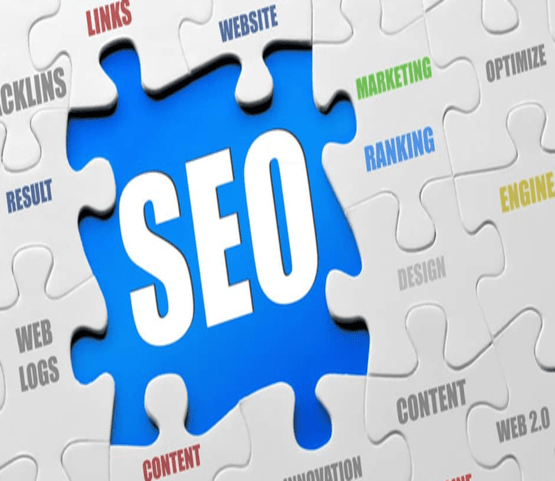 Working for Your Ease
Why Does Your Business Need to Hire SEO Services?
From saving money on ad places to generating money through your website, Search Engine Optimization (SEO) is as important a requirement for modern businesses as marketing and finance. Without good SEO embedding, your website is likely to rank lower, and eventually lose any eyeballs, ultimately resulting in your business suffering losses. On the other hand, a functioning SEO strategy can improve your rankings on Google by optimizing the content, finding the best keywords, and identifying what your competitors are doing exactly.
Hence, by hiring the best SEO company in your town (hint: It's us!) you can amp up your business performance and profits.With a focus on ROI and performance, we generate results that drive traffic and sales to the next level. Our talented online SEO experts work with total flexibility to put forward solutions that not only do more but do the best. After all, BThrust is the best SEO Company in Malaysia for a reason. We specialize in attaining long-term objectives, making sure you get more in return than you invest.
We Know What You Need
Why is a SEO Strategy Important For your Website?
Without a plan, a business falls out of business before it even starts. Google and other related search engines pay a hefty amount of attention to User Experience and Journey. Regardless of what you search, these engines make sure to return results that provide the best answers to your customers and connect with companies that can provide quality services. On paper, this may sound easy, but it is, in fact, challenging to get recognized by Google and rank higher.
This is especially because there is no such thing as a single solution in the world of SEO that can be applied to all businesses. Instead, each website operates differently with varying goals that make it essential to implement strategies that resonate with the company.Hence, when it comes to progressing your business on the world wide web, the challenge is to devise an SEO strategy that fits your particular business needs, market, and goals. Now that is where an SEO company like us enters by:
Identifying your keywords and market trends.
Increasing your engagement and reach.
Ranking you higher so that you get noticed.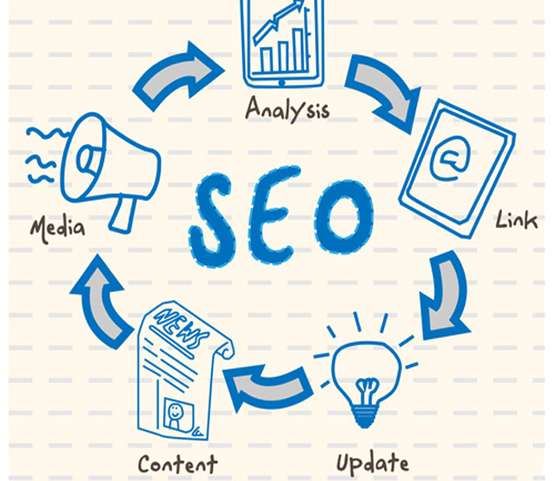 Generate Your SEO Performance Report
How Well Are You Doing with your Site SEO ?
Running Out of Time? Do Better With Us!
Looking for the Best SEO Services in Town?
We give you what you sign up for: Pure, dedicated SEO services.  No false promises or troubled processes. BThrust manages all your search engine optimization queries and processes from link building to keyword research and embedment. Almost all websites need SEO.  and this is not a hidden fact. We contemplate the latest trends and developments industry, identify what your competitors do, and perform in the best possible way.  All thanks to our SEO specialists, BThrust has helped numerous businesses in building unique campaigns and optimizing their websites.

As the top-ranking SEO agency in Malaysia, we manage on-page, as well as off-page,search engine optimization with backlinks to promote the reach and ranking of your websites, social media, and blogs.

It isn't easy to know what words work and what don't, but with detailed keyword research, your website has better chances of climbing higher on the ladder of success (and search engine results).

How many visits are you getting, how many are bouncing back, and how many are engaging actively on your website… know it all with ourtop-notch traffic analysis and optimization in a seamless manner.

BThrust manages your content in the most effective and creative way in order to help your website rank better, encourage customers to take your desired actions, and beat the competition in the market.

We analyze your web performance, monitor its standing, and devise the best possible plans to get you up and going by generating timely reports that you can utilize for making data-driven business decisions.

Using site analytical tools and techniques, we hunt down the features boosting or slowing down your site, as there is always room for improvement, so we fix whatever we can on your website.

Not Getting Enough Visitors on Your Web?
Our digital marketing company specializes in SEO services including SEO traffic generation. BThrustis the top SEO company in Malaysia, indeed. Hire our services to achieve your goals faster!

Feeling Lost?
Search Engine Optimization: The Basis of Online Success
Ways of doing business have greatly evolved from door to door sales to targeted digital advertisements. However, since it is evident that digital marketing is the present and future of marketing, SEO services are an all-time requirement for online businesses. With on-page SEO, backlinks, keyword placement, and other SEO elements weaved perfectly together, your business will increase significantly in value. Think about the process you require when searching for a specific commodity on Google. Upon typing, you will get the best results being shown on Google. These results show the calibre and talent of the SEO experts behind such websites, making sure they can employ the best practices. Therefore, trust our top SEO company in Malaysia and capture your success.