SEO Malaysia | Search Engine Optimization Agency in Malaysia
Generate Your SEO Performance Report
How Well Are You Doing with your Site SEO ?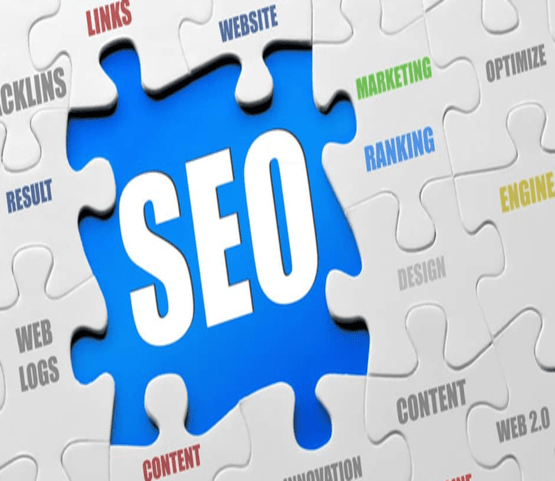 Working for Your Ease
Why Does Your Business choose our Malaysia SEO Services?
From saving money on ad places to generating money through your website, Search Engine Optimization (SEO) is as important a requirement for modern businesses as marketing and finance. Without good SEO embedding, your website is likely to rank lower, and eventually lose any eyeballs, ultimately resulting in your business suffering losses. On the other hand, a functioning SEO company can yield strategies that can improve your rankings on Google by optimizing the content, finding the best keywords, and identifying what your competitors are doing exactly. Choose the best SEO company, choose BThrust.
Hire the best SEO services company in your town and you can amp up your business performance and more Conversion Rate (hint: It's us! Don't believe it? Google "SEO Malaysia"). With a focus on ROI and performance, we generate results that drive traffic and sales to the next level. Hire BThrust SEO experts who help scale up rankings for potential customers and talented SEO experts work with total flexibility to put forward solutions for the best. After all, BThrust is the best SEO Agency in Malaysia for a reason. We specialize in attaining long-term objectives, making sure you get more in return than you invest through our SEO services Malaysia.
We Know What You Need
Why is a SEO Strategy Important For your Website?
Without a plan, a business falls out of business before it even starts. Google and other related search engines pay a hefty amount of attention to User Experience and Journey. Regardless of what you search, these engines make sure to return results that provide the best answers to your Potential Customers and connect with companies that can provide High Quality services. On paper, this may sound easy, but it is, in fact, challenging to get recognized by Google and rank higher.
This is especially because there is no such thing as a single solution in the world of SEO that can be applied to all businesses. Instead, each website operates differently with varying goals that make it essential to implement strategies that resonate with the company. Whether you are looking to improve your Google SEO in Malaysia or any other country, it is not an easy process. Hence, when it comes to progressing your business on the world wide web, the challenge is to devise an SEO strategy that fits your particular business needs, market, and goals. Now that is where an SEO agency like us enters. BThrust is the hub of SEO expert Malaysia and we offer the holistic SEO plan.
Identifying your keywords and market trends.
Increasing your engagement and reach.
Ranking you higher so that you get noticed.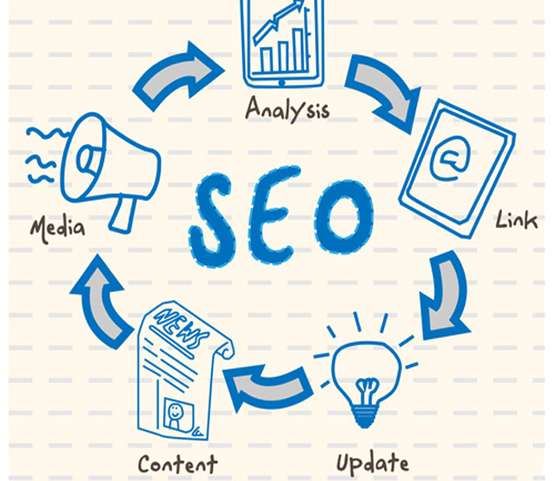 Generate Your SEO Performance Report
How Well Are You Doing with your Site SEO ?
Running Out of Time? Do Better With Us! BThrust – Best SEO Malaysia
Looking for the Best SEO Services in Malaysia?
We give you what you sign up for: Pure, dedicated SEO services. No false promises or troubled processes. BThrust SEO services company manages all your search engine optimization queries and processes from link building to keyword research and embedment. Almost all websites need SEO and this is not a hidden fact. We contemplate the latest trends and developments industry, identify what your competitors do, and perform in the best possible way. All thanks to our SEO specialists in Malaysia, we have helped numerous businesses in building unique campaigns and optimizing their websites. There is a reason why we are the best SEO company Malaysia. We guarantee the best SEO in Malaysia. You can trust our SEO veterans for SEO services and getting on the top persistently.

As the top-ranking SEO agency Malaysia, we manage on-page, as well as off-page, search engine optimization with backlinks to promote the reach and ranking of your websites, social media, and blogs. Targeting the right audience is the goal, and as SEO company Malaysia, we make sure that visitors' interested in getting your services can land on your website right away.

It isn't easy to know what words work and what don't, but with detailed keyword research, your website has better chances of climbing higher on the ladder of success (and search engine results).

How many visits are you getting, how many are bouncing back, and how many are engaging actively on your website… know it all with our top-notch traffic analysis and search engine optimization in Malaysia seamlessly. Analytics makes it easier to understand what inspires your audience, and strengthen your digital presence to achieve your business goals.

BThrust manages your content in the most effective and creative way in order to Improving Your Website which will rank better, encourage customers to take your desired actions, and beat the competition in the market.

Quality is the core of our services, we adopt the finest techniques available and focus on your business goals. We analyze your web performance, monitor its standing, and devise the best possible plans to get you up and going by generating timely reports that you can utilize for making data-driven business decisions for SEO Malaysia and beyond.

Using site analytical tools and techniques, we hunt down the features boosting or slowing down your site, as there is always room for improvement, so we fix whatever we can on your website. So, before your customers bounce away and look for alternatives, our SEO experts mend all the site errors and elevate your website's capability to outperform.

Not Getting Enough Visitors on Your Web?
Our company specializes in SEO services, including organic traffic generation. We provide top SEO Malaysia, indeed. BThrust – a one stop solution for search engine optimization Malaysia. Hire our services to achieve your goals faster!

Feeling Lost?
Search Engine Optimization: The Basis of Online Success
Ways of doing business have greatly evolved from door to door sales to targeted digital advertisements. However, since it is evident that digital marketing is the present and future of marketing, SEO services are an all-time requirement for online businesses. With on-page SEO, backlinks, keyword placement, and other SEO elements weaved perfectly together, your business will increase significantly in value. Think about the process you require when searching for a specific commodity on Google. Upon typing, you will get the best results on Google. These results show the calibre and talent of the SEO experts behind such websites, making sure they can employ the best practices. Therefore, trust our SEO experts in Malaysia and capture your success.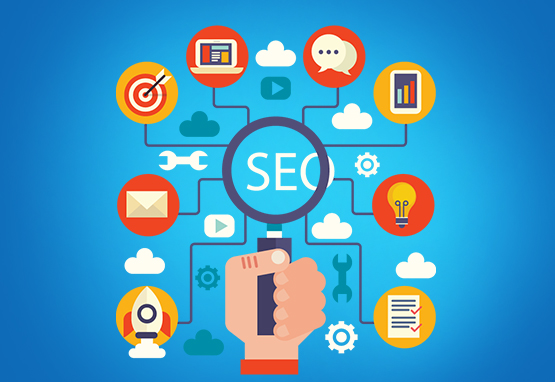 BUSINESS THRUST SDN BHD
mash supremacy
2022-09-14
Amazing team and services provided for my business and other related stakeholders. I personally worked with Skelly on my portfolios and she was outstanding in handling the needed tasks and able to meet business outcomes. I highly recommend them
Top service from the team especially Skelley and Zoey, managed to answer all our queries within a short period of time, 5-stars no doubt =)
Kursus Pengendali Makanan SLPM BBE
2022-05-21
The team from BTHRUST is very professional and knowledgeable. We from team SLPM Bersih Berseri are glad that we've made the right choice to appoint them for our Google SEO service. They are very expert and helpful to solve our questions especially to Mr. Johnson! . Thank you so much to the team and keep up the good works! Highly recommended!
Most SEO keywords are ranked on 1st or 2nd page within the projected timeline. Skelley is professional and very patient in explaining every aspect in details.
Best SEO service in Malaysia, amazing results seen within one year. Customer service was excellent, especially from Skelley, she was very friendly, she helped me with every problem that I had and always double checking with me on the content posted. Very punctual with the monthly reports as well! Would recommend if you are looking for SEO services for your company or business 🙂
Calvin Oon (Carvin)
2022-01-13
Thank you Bthrust for the awesome result to help me to rank the most competitive packaging keyword to the 1st page just within 1 month time. And specially thanks to Skelley for giving me such a good services in explaining the whole process of SEO.
summer auto Transmission
2021-03-30
good service by Billy,website just reach 1st page in 3 month,well done!
Very responsive service, and very good results for SEO in just 3 months time.. Thank you BThrust!
SOME PRESSING QUESTIONS
Get The Answers To What's Bugging You
We have collected some important FAQs in one place, especially to resolve all your essential problems regarding our services.
1. What does SEO even mean and why do I need it?
To just put it out there, SEO stands for Search Engine Optimization. In detail, it is a prominent approach for web Page Optimization, so they can be ranked higher in the search engine result pages. Accordingly, SEO makes the website more visible on the internet so its organic traffic can be improved. As everything is becoming digital, businesses rely heavily on SEO to reach more customers online, capture qualified leads, and enhance their overall reputation.
2. Why does my business need a significant presence on the web?
By building a web presence, your business can reach out to the target audience in a more streamlined way. From retail to education, all industries are becoming digital. If you take a look around the market, you'll realize that your competitors are also focusing on their online reputation and marketing strategies. This is because people search for various businesses, services, and products online on search engines as part of their consumer behaviour. The more visible your business is online, there are more opportunities for customers to find it and connect with you.
3. My customer base is very small, do I still need SEO and everything?
Often, small businesses wonder whether their online presence matters as much as it does for the big fish in the industry. The answer is yes. Since digitization is taking over, it is essential to become part of the online race, so you can compete well. Of course, this means that you need to evaluate what your competitors are doing both online and offline to determine if SEO is something very crucial for your business.
4. How Much Is SEO Cost in Malaysia?
It actually depends upon your overarching needs. While we have some fixed costs for the services we provide, the final
Malaysia SEO package
that we set for the work comes down to your specific requirements and desired results. We ask certain questions before determining it, such as:
How big is the website?
How large is the customer base?
What is your current rank in the search results?
How effective is your current SEO strategy, if you have any?
What is the number of keywords that you would like to include?
How active is your business online in terms of marketing?
What do you expect us to do?
In this way, we conduct a hefty discussion with you before sealing the deal. This allows us to ensure transparency in our work while you can rest assured that your investments are worth the results.
5. Do I have to sign any contract before using our services?
There is no particular obligation to sign a contract or agreement. If you think there is a need to do so, you can inform us about it, and we will look into the matter. Regardless, we recommend to our clients that they go through our terms and conditions, together with all the other policies.
6. Who will look after my SEO campaign?
Our talented team comprises  SEO veterans who do everything with a focus on your goals. You will get a specialist to work on your campaign. If your campaign is bigger, more than one SEO expert might be required to work together as well. We focus substantially on the skills and knowledge of the individuals we hire. Take our word for them. We are sure they will not disappoint you.
7. What Are the 4 Types of SEO That Is Available in Malaysia?
There are four types of SEO available in Malaysia on-page, off-page, technical, and local SEO. On-page SEO includes website content optimization, while off-page SEO focuses on building website authority. Technical SEO optimizes the website for technical aspects, and Local SEO targets location-based searches.
8. What is On-Page Search Engine Optimization?
On-Page SEO refers to optimizing web content and structure to improve its relevance and visibility for search engine rankings. This involves optimizing page titles, meta descriptions, header tags, and keyword usage to make the website more search engine friendly and provide a better user experience for audiences.
9. What is Off-Page Search Engine Optimization?
Off-page SEO is the practice of improving website visibility and authority by acquiring backlinks from other reputable websites, social media engagement, and other external strategies. It only focuses on promoting the website and its content to gain more credibility and recognition from search engines and users.
10. What is SEO Malaysia?
SEO means the process of optimizing website content, structure, and technical aspects to improve the visibility and ranking of the website in search engine results pages in Malaysia. This process involves various techniques, such as keyword research, on-page optimization, link building, and local SEO, to attract more organic traffic to a website.
11. How Long Does Website SEO Take to Show Results?
Basically, the time it takes to show website SEO results varies depending on factors such as competition, industry, website age, and SEO strategies used. It may take 3-6 months to see visible improvements in search engine rankings and traffic, but sometimes it can take up to a year or longer for significant results.
12. Who Will Work on My Project/website?
It depends on you whether you choose an individual or company to work with. The company has an SEO team consisting of an SEO strategist, content creator, web developer, and data analyst. The team will collaborate to create and execute an SEO strategy that aligns with your business goals and objectives.