Search Engine Optimisation That Dare Ordinary
Want to know how your site is performing?
How Well Are You Doing with your Site SEO ?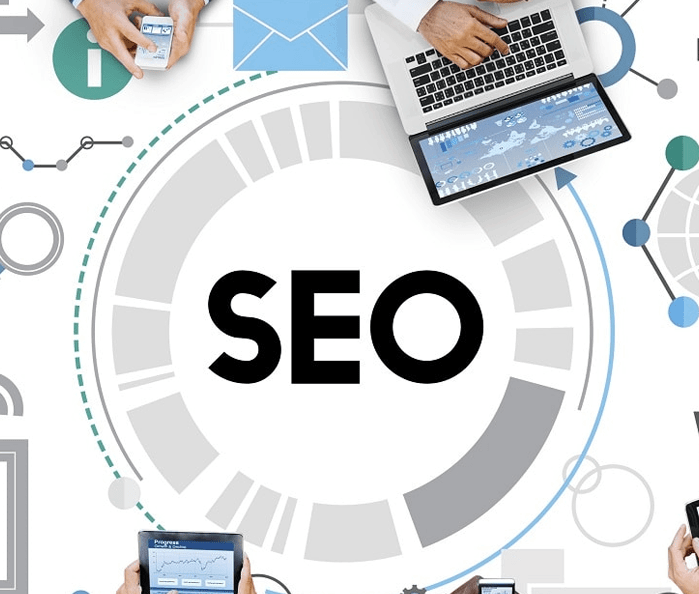 Driven by Results
Become The Next Prominent Name In The Industry With Our SEO Services
BThrust – SEO company Johor Bahru cares about your conversions and performance. Industries in Johor Bahru increasingly rely on search engine optimisation (SEO) to boost their sales, capture more leads, and sustain their growth. This is why if you are missing out on SEO or your current strategies are not working, you are very slow in the race, unfortunately. Luckily, our SEO services Johor Bahru can help you pass the finishing line. With our support, you can amp up your business performance and profits substantially. Based in Malayasia, our SEO services extend from Johor Bahru to beyond, allowing business to come together and manage their online presence in a better way. To put in other meaning, BThrust – SEO company Johor Bahruis the platform where you can foster your brand credibility, establish brand awareness, and brush up the name of your business in the corporate world.
Be Noticeable Online
Our SEO Strategies Will Make Your Site The Stellar Platform
Be it Kuala Lumpur or Johor Bahru, customers are becoming picky regarding the business they trust and services they avail. Without the top position on the search results, your business can get lost in the digital ocean, unable to be found by your customers. This is where BThrust's exceptional SEO Johor Bahru services fit in the picture. We help brands to increase their sales, reach more customers, and be more confident. In this way, prospective initiatives are able to see the light of the day, large enterprises manage to make the best from all the opportunities available in the market, and personal businesses utilize their potential to play the marketing game in the most competitive manner. Our SEO Johor Bahru- services come in handy, especially for:
Targeting the right keywords, engagement, and reach
Keeping track of all the latest trends in the market
Taking your business on the front page of Google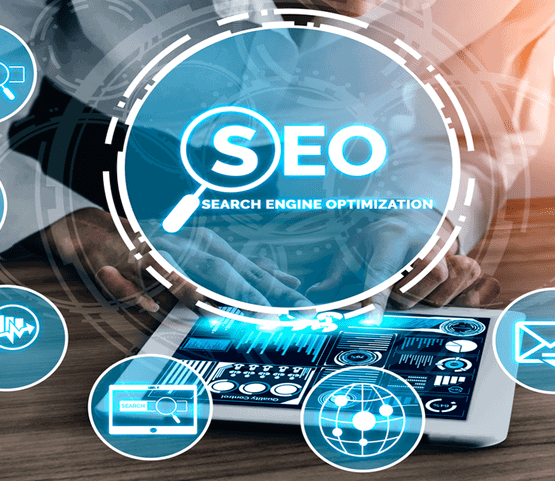 Want to know how your site is performing?
Tell Us About Your Website & We'll Generate Your SEO Performance Report
Stay Relevant In The Online World
Attain Consistent & Profitable Traffic On Your Website
BThrust is known for not just any SEO in Johor Bahru but profitable ones as well. You might have conquered SEO Rankings and traffic, but if your visitors are not motivated to try your services and become reoccurring customers, then your business is really not seeing any growth. At BThrust – SEO company Johor Bahru, we care about your revenue and profit as much as you do. This is why when you partner with BThrust – SEO company Johor Bahru, we take you out of the troubled processes to provide only the most proficient SEO services. There is always a possibility to grow. At BThrust, you can make the most out of this opportunity and simply take your business to the next level with the best digital marketing agency in Malaysia.

Smart and data-driven SEO in Johor Bahru ensuring your on-page and off-page search engine optimisation is top on the charts with backlinks to increase your business' bottom-line growth.

Hunting down the best words and phrases to use in your online content, so you can do more by saying right and convince visitors to interact with your business in Johor Bahru and beyond.

Analyzing your web performance, evaluating its strengths, and understanding its weaknesses to help you incorporate the best strategies for online marketing across your ever-changing industry.

Conducting an extensive analysis of your traffic to determine the visits you are attracting, the customers you are winning, and the potential to attract more on the website, using this data to formulate better strategies.

Making your content more interactive, creative, and effective to present your products and services as the best out there in the industry to both your existing and prospective customers.

Assisting your business in analysing the performance of your current SEO performance, so you can work on the mistakes and enhance its overall effectiveness to conquer the market and overall business world.

Better ROI, Profitable Traffic, and Much More
As a data-driven SEO company in Johor Bahru focused on results, we use the best practices to help you achieve your goals faster. We are known for delivering services just as promised.

Change The Game
Lead And Direct The Industry With Search Engine Optimisation
Whether you are unable to get enough traffic on your website or you are losing sales despite trying hard, our SEO services Johor Bahru are designed specifically to solve all your crucial issues. The corporate landscape is changing with the rise in digitisation. We get it. This is why we take it upon our shoulders to help businesses of today and tomorrow for uplifting their potential and going ahead. Our SEO solutions are designed for all kinds of businesses in Johor Bahru and beyond, regardless of their size or nature. So whether you are searching for something to develop your online presence or a way to reach out to more customers, BThrust is the SEO company in Johor Bahru you need to trust. Simply put, we'll help your company top the charts.
1899
Growth in the Audience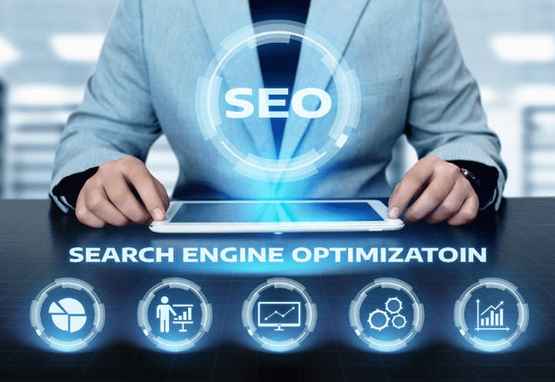 SOME PRESSING QUESTIONS
Get The Answers To What's Bugging You
We have collected some important FAQs in one place to especially resolve all your essential problems regarding our services.
1. What exactly is SEO?
Search Engine Optimisation (SEO) is a process of optimising sites to improve web presence and rankings. Websites all across the web rely on SEO in order to become more visible on search engines such as Google, Bing, and Yahoo. If you have a business, which mainly deals with customers found online, then SEO can help you reach out to the audience and sell your services or products.
2. What are the benefits of using SEO for your site?
SEO is primarily known for attracting more traffic on the sites with the help of organic processes. In this way, SEO bridge the gaps between customers and businesses, helping companies get more conversation rates and eventually, revenue. Sites that rank higher are also perceived to be credible and trustworthy. Here are some other benefits of using SEO as part of your marketing strategy:
Understanding what customers want and prefer
Identifying what the competitors are doing
Positioning businesses, products, and services in the online loop
Getting repeated customers to engage with your business
Improving the site's performance
3. Do I need SEO, PPC, or SEM?
First of all, SEM is basically an umbrella term for search engine marketing, which encompasses both Search Engine Optimisation (SEO) and Pay per Click (PPC). So whether you use SEO or PPC, you are already incorporating SEM in your site. But the question should not be about 'or.' In other words, you should opt for both SEO and PPC for boosting your presence online.
PPC and SEO both offer a considerable number of advantages for websites. SEO ensures that a large number of customers can be attracted using organic methods. However, PPC attracts customers by targeting their behaviours, interests, and demographics. By using both SEO and PPC, you can attract and sustain a much larger customer base.
4. How early can I get results from SEO services - Johor Bahru?
Since SEO targets organic traffic, it can take some time before sufficient results can be generated. The search engine algorithm keeps on updating and advancing with time, which makes it essential to align SEO with the changing trends. The time until efficient results are achieved also depends upon the existing performance of your site, together with the web presence.
5. Is SEO a cost-effective method?
Unlike other online advertising methods, SEO is known for providing value and return on investment. Since it attracts organic traffic, SEO can help businesses in making recurring customers. Where PPC and Facebook Ads may require constant monetary funds, SEO is a safe and secure method requiring a handful of finances to get through the process.
6. Can I get SEO services for one time only?
If you stop attaining SEO, then your site can eventually lose its rankings and the timely traffic it gets. Customers who are new will be unable to find you while the existing customers will want to switch to different sites. This is because site ranks are often associated with the company's credibility. Therefore, you should invest in SEO in a timely manner.
7. Do some companies need more SEO?
The answer is yes. Generally, B2C companies, like real estate agents, roofers, and saloons, rely on individual sales. In this way, they need to make a substantial amount of sales by attracting more customers to reach their financial goals. E-commerce businesses rely entirely on their online presence.
But, if we talk about businesses like those that provide executive coaching, they might only require a small number of accomplished clients. In this regard, platforms like LinkedIn and methods such as referrals may be more beneficial for them.
8. How to find the best SEO Company Johor Bahru?
When choosing SEO services in Johor Bahru, you should focus on your budget and priorities. SEO requires timely investment. Therefore, you should be aware of how much your budget can allow you to invest in online marketing. However, you shouldn't opt for just any cheap services available put there. You should also focus on the ROI and value that you can get by working with an SEO company.
9. Do I have to sign a contract with you for SEO Johor Bahru?
Not at all. You don't have to sign any contract. You can, however, read our terms and conditions to fully understand how our services work.
10. How many keywords can you provide?
This depends upon the package you have selected. You can check out our pricing packages for more information.
11. Do I have to pay you before the project is started?
Yes, we require a 100% upfront payment before we provide our SEO services.
12. If my site is penalised, will I get support in getting rid of it?
Of course. We will make sure that we fix all the bad links and other amenities, causing search engine penalties on your site.