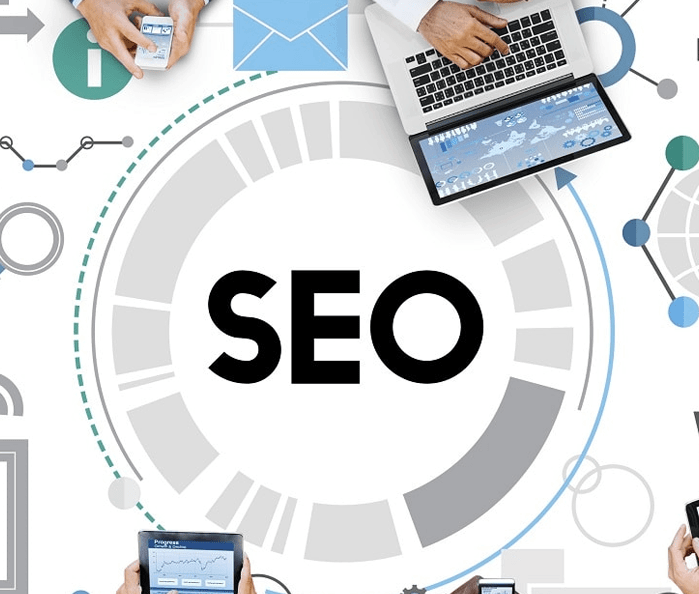 Driven by Results
Become The Next Prominent Name In The Industry With Our SEO Services
At BThrust, we care about your conversions and performance. Industries in Johor Bahru increasingly rely on search engine optimisation (SEO) to boost their sales, capture more leads, and sustain their growth. This is why if you are missing out on SEO or your current strategies are not working, you are very slow in the race, unfortunately. Luckily, our SEO services can help you pass the finishing line. With our support, you can amp up your business performance and profits substantially. Based in Malayasia, our SEO services extend from JohraBahruto beyond, allowing business to come together and manage their online presence in a better way. To put in other meaning, BThrust is the platform where you can foster your brand credibility, establish brand awareness, and brush up the name of your business in the corporate world.
Be Noticeable Online
Our SEO Strategies Will Make Your Site The Stellar Platform
Be it Kuala Lumpur or Johor Bahru, customers are becoming picky regarding the business they trust and services they avail. Without the top position on the search results, your business can get lost in the digital ocean, unable to be found by your customers. This is where BThrust's exceptional SEO services fit in the picture. We help brands to increase their sales, reach more customers, and be more confident. In this way, prospective initiatives are able to see the light of the day, large enterprises manage to make the best from all the opportunities available in the market, and personal businesses utilize their potential to play the marketing game in the most competitive manner. Our SEO services come in handy, especially for:
Targeting the right keywords, engagement, and reach
Keeping track of all the latest trends in the market
Taking your business on the front page of Google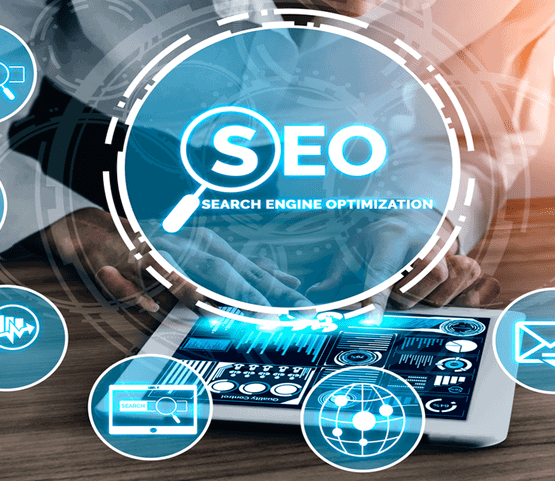 Want to know how your site is performing?
Tell Us About Your Website & We'll Generate Your SEO Performance Report
Stay Relevant In The Online World
Attain Consistent & Profitable Traffic On Your Website
BThrust is known for not just any SEO Services in Johar Bahru but profitable ones as well. You might have conquered SEO Rankings and traffic, but if your visitors are not motivated to try your services and become reoccurring customers, then your business is really not seeing any growth. At BThrust, we care about your revenue and profit as much as you do. This is why when you partner with BThrust, we take you out of the troubled processes to provide only the most proficient SEO services.There is always a possibility to grow. At BThrust, you can make the most out of this opportunity and simply take your business to the next levels.

Smart and data-driven SEO services ensuring your on-page and off-page search engine optimization is top on the charts with backlinks to increase your business' bottom-line growth.

Hunting down the best words and phrases to use in your online content, so you can do more by saying right and convince visitors to interact with your business in JoharBahru and beyond.

Analyzing your web performance, evaluating its strengths, and understanding its weaknesses to help you incorporate the best strategies for online marketing across your ever-changing industry.

Conducting an extensive analysis of your traffic to determine the visits you are attracting, the customers you are winning, and the potential to attract more on the website, using this data to formulate better strategies.

Making your content more interactive, creative, and effective to present your products and services as the best out there in the industry to both your existing and prospective customers.

Assisting your business in analysing the performance of your current SEO performance, so you can work on the mistakes and enhance its overall effectiveness to conquer the market and overall business world.

Better ROI, Profitable Traffic, and Much More
As a digital marketing company focused on results, we use the best SEO practices to help you achieve your goals faster. We are known in Johor Bahru for delivering services just as promised.

Change The Game
Lead And Direct The Industry With Search Engine Optimisation
Whether you are unable to get enough traffic on your website or you are losing sales despite trying hard, our SEO services are designed specifically to solve all your crucial issues. The corporate landscape is changing with the rise in digitization. We get it. This is why we take it upon our shoulders to help businesses of today and tomorrow for uplifting their potential and going ahead. Our SEO solutions are designed for all kinds of businesses in Johor Bahru and beyond, regardless of their size or nature. So whether you are searching for something to develop your online presence or a way to reach out to more customers, BThrust is the company you need to trust.Simply put, we'll help your company top the charts.
1899
Growth in the Audience