Make Your Brand's Voice Louder
Digital marketing that wins hearts, strategies that shine brighter, and results that surpasses the ordinary, this is what we do at BThrust. Whatever your business may be, we turn vision into outcomes that keep the business pipeline purposeful and vigorous. As a data-driven digital marketing agency in Malaysia, we make it possible for businesses to harness new opportunities, overcome market threats, and show the world why they are the best of the best.

Making sure that people will always remember your brand with strategies that resonate with your vision by aligning your marketing activities with the overarching aims of the business and current developments in the industry.

Using the best of our abilities and knowledge to ensure that your brand story can be heard and adored by the masses, our search engine optimization services will help you top the first page of Google in a timely manner.

Delivering only the most impactful results and generating maximum revenue possible for the company by advertising your business to the right audience in a productive way by using proficient tools and techniques.

Crafting, sending, and monitoring highly effective emails to prospective customers and partners of your business who can trust you with their investment and rest assured to receive high-quality services only.

Assisting your brand in setting and reaching meaningful social marketing goals that stand way ahead of the competitors with online marketing services that speaks volume of your efficiency and proficiency.

Incorporating central business strategy across various digital solutions like web design, PR, and branding to help you make a bang in the world of online digital marketing and reach out to more customers.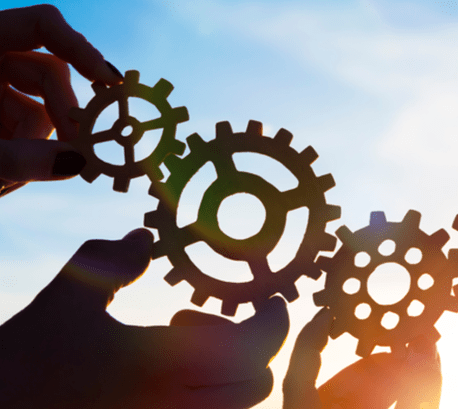 TELL YOUR BRAND STORY
Our Performing Strategies know no Boundaries
When it comes to digital marketing, BThrust looks beyond the common to build solutions that do more. Our ideas may start from random thoughts drawn across the paper. But the final result is always something to be inspired. This is because your leap means our high jump towards success. We start by focusing on your goals and ideas, so we can understand exactly what you want. We then conduct our own research, peaking into what your competitors are doing, so our solutions can be up to the mark (and different from theirs). This allows us to blend industry knowledge with your mission.
We craft memorable experiences, accomplish analytical purposes, and help customers have the best journey with your business.Think about a strong brand image. Think about more customers' quotes. Think about user experience. Our online digital marketing service in Malaysia ensures businesses can fulfil these goals without any hitch. From formulating new opportunities for your business to enhancing your audience satisfaction, we can do it all. We channel our attention and skills into creating digital experiences that excite, motivate, and inspire to take better actions.AtBThrust, whatever we do is aimed to help the brands be their best and look their greatest. Want to conquer that extra mile? You need to trust us.
CREATIVITY AT ITS BEST
We Are Simply Obsessed With Digital Marketing Results
People prefer to connect with the brands that they can look up to. At BThrust, we know the magic formula to build brands like these. We don'tproclaim to be the greatest in the industry. Instead, we show it. Our work speaks of itself. With keen attention to detail, we brush up brands and their images, so they can grow on the digital platform and sustain an exciting online presence. Whether you want to make your social media posts more ingenious or market your products from a new perspective, we can devise the best strategies to do it.After all, our digital marketing agency stands second to no one.
From Kuala Lumpur to Johor, BThrust is known for being a data-driven digital marketing agency in Malaysia. For us, digital marketing is simply a powerful tool that is needed by every business today to achieve their corporate goals. This makes our services ever so crucial for the superior growth of your initiative. Perfection may seem like a lie, but we contemplate upon it and truly build brands that appear more artistic.We engage ourselves in continuous learning, allowing us to take care of all the crucial deeds in an accurate manner. Our experts are well-versed in supporting clients from various industries in pushing the boundaries of creativity to implement solutions that do more.From scaling up to rethinking your digital strategy, we can help you create and foster a powerful online presence to drive the business towards digital efficiency. Sounds like something you would want your brand to be? Leave it on BThrust to do the needful.