Digital Marketing Agency in Malaysia That Attracts The Right Buzz
Generate Your SEO Performance Report
How Well Are You Doing with your Site SEO ?
Make Your Brand's Voice Louder
Digital marketing that wins hearts, strategies that shine brighter, and results that surpasses the ordinary, this is what we do at BThrust. Whatever your business may be, we turn vision into outcomes that keep the business pipeline purposeful and vigorous. As a data-driven online marketing agency Malaysia, we make it possible for businesses to harness new opportunities, overcome market threats, and show the world why they are the best of the best.

Making sure that people will always remember your brand with strategies that resonate with your vision by aligning your marketing activities with the overarching aims of the business and current developments in the industry.

Using the best of our abilities and knowledge to ensure that your brand story can be heard and adored by the masses, our search engine optimization services will help you top the first page of Google in a timely manner.

Delivering only the most impactful results and generating maximum revenue possible for the company by advertising your business to the right audience in a productive way by using proficient tools and techniques.

Crafting, sending, and monitoring highly effective emails to prospective customers and partners of your business who can trust you with their investment and rest assured to receive high-quality services only.

Assisting your brand in setting and reaching meaningful social marketing goals that stand way ahead of the competitors with online marketing services that speaks volume of your efficiency and proficiency.

Incorporating central business strategy across various digital solutions like web design, PR, and branding to help you make a bang in the world of online digital marketing and reach out to more customers through online marketing Malaysia.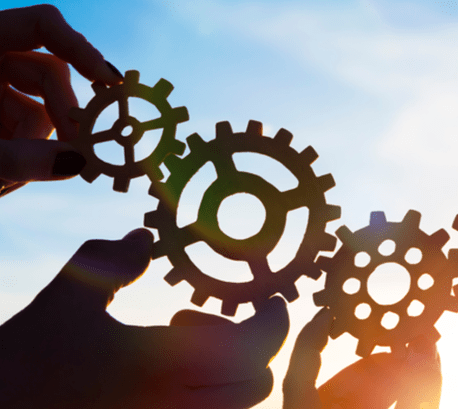 TELL YOUR BRAND STORY
Our Performing Strategies know no Boundaries
When it comes to No. 1 digital marketing, BThrust – digital marketing agency Malaysia looks beyond the common to build solutions that do more. Our ideas may start from random thoughts drawn across the paper. But the final result is always something to be inspired. This is because your leap means our high jump towards success. We start by focusing on your goals and ideas, so we can understand exactly what you want. We then conduct our own research, peaking into what your competitors are doing, so our solutions can be up to the mark (and different from theirs). This allows us to blend industry knowledge with your mission.
We craft memorable experiences, accomplish analytical purposes, and help customers have the best journey with your business. Think about a strong brand image, more customers' quotes and user experience. Our online digital marketing service in Malaysia ensures businesses can fulfil these goals without any hitch. From formulating new opportunities for your business to enhancing your audience satisfaction, we can do it all. We channel our attention and skills into creating digital experiences that excite, motivate, and inspire to take better actions. At BThrust, whatever we do as a digital marketing agency KL is aimed to help the brands be their best and look their greatest. Want to conquer that extra mile? You need to trust us.
CREATIVITY AT ITS BEST
We Are Simply Obsessed With Digital Marketing Results
People prefer to connect with the brands that they can look up to. At BThrust, we know the magic formula to build brands like these. We don't proclaim to be the greatest in the industry. Instead, we show it. Our work speaks of itself. With keen attention to detail, we brush up brands and their images, so they can grow on the digital platform and sustain an exciting online presence. Whether you want to make your social media posts more ingenious or market your products from a new perspective, we can devise the best strategies to do it. After all, our digital marketing agency stands second to no one. Our online marketing Malaysia is known for results.
From Kuala Lumpur to Johor, BThrust is known for being a data-driven digital marketing agency in Malaysia. For us, digital marketing is simply a powerful tool that is needed by every business today to achieve their corporate goals. This makes our services ever so crucial for the superior growth of your initiative. Perfection may seem like a lie, but we contemplate upon it and truly build brands that appear more artistic. We engage ourselves in continuous learning, allowing us to take care of all the crucial deeds in an accurate manner. Our SEO Malaysia experts are well-versed in supporting clients from various industries in pushing the boundaries of creativity to implement solutions that do more. From scaling up to rethinking your digital strategy, we can help you create and foster a powerful online presence to drive the business towards digital efficiency. Sounds like something you would want your brand to be? Leave it on BThrust to do the needful.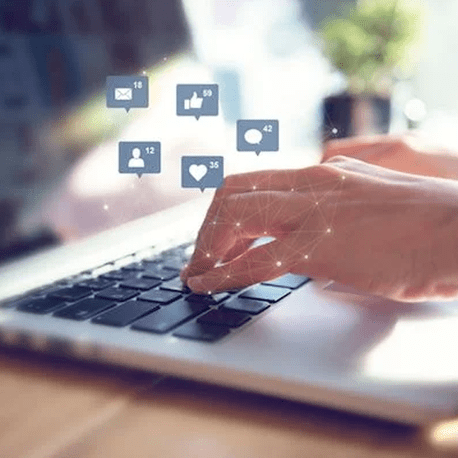 SOME PRESSING QUESTIONS
Get The Answers To What's Bugging You
We have collected some important FAQs in one place to especially resolve all your essential problems regarding our services.
1. What does it mean by Digital Marketing?
If you want to make a statement online, then you simply need digital marketing. Just as the name suggests, digital marketing refers to the marketing of people, brands, and services to the target audience with the help of Internet-connected devices. In this regard, digital marketing is concerned with marketing on platforms like social media, websites, search engines, apps, and email.
2. Can digital marketing really help my business?
The answer is a big yes! As the digital universe is evolving and customers are relying on virtual services, it is becoming more and more important that businesses establish their online presence and utilise digital marketing for their benefits. Not only can you reach more customers with digital marketing, but you can also create a credible and trustworthy brand image with it.
3. Which social media platforms should I opt for online marketing – Malaysia?
There's no definite answer to this question, as your business should be wherever your customers are. In this regard, it is worth analysing their demographics and interests to see whether your customers spend their time on Facebook, Instagram, or LinkedIn.
4. Does my business need a blog?
Blogs are rising in popularity and prominence because of the benefits attached to them. When people look for answers on the search engines, they expect guides and blogs to pop up for resolving their queries. In this regard, you can use blogs to show that your business has the answers and engage more customers. By using keyword-rich content and new data, you can get your site rank regularly across the search engines. Customers can also share your blogs across social media, which will drive more traffic to your site.
5. How can I choose the right digital marketing agency – Malaysia?
There are various factors that you need to focus upon when looking for an online marketing agency in Malaysia. Firstly, your priorities should match with its services. If you want to focus on content strategy, but the company's expertise lies in social media marketing, then it's good to shift to another agency. At the same time, ROI and value should be your top focus because you can find many cheap digital marketing services, but only a handful of them can ever generate the results you deserve.
6. Is digital marketing in Malaysia challenging?
This actually depends upon your industry and sector. For example, if your products are very high in demand, and there are many competitors out there, then winning the digital race can take quite a time. Conversely, if your customers are easily reachable and there are only a few businesses standing against you, then digital marketing might not be that difficult.
7. When should I update my site?
You should update your website when publishing fresh content. As you post new content, search engines can recognise your site more. You should also update your website if there are any changes in your company's information like addresses and phone numbers.
8. Do I need any technical information?
No, not at all. We can help you in understanding every aspect of our digital marketing strategy, regardless of how much you know about it beforehand.
9. Do I need to sign any agreement with your company?
You don't have to sign any contract with us. Despite this, it is recommended that you go through our terms and conditions, together with all the other policies, in order to understand how our services actually work.
10. How much will it cost me to get your services?
We have different pricing packages all according to the needs of different businesses. You can check them and select the one that best fits your priorities and budget.
11. How will I know that my business is getting results?
The success of any digital marketing strategy depends upon the increase in traffic and conversation rates. While it may be confusing to traffic every single result generated, you can match the overall results with your marketing goals. Are you able to increase your monthly sales? Are you getting more recognition on social media? Are you blogs getting shares? Do you see an increase in search engine rankings? Give some time to the efforts of digital marketers, and you'll see the results you desire.
12. I have a small business, can I still avail your services?
Yes, of course! Our services are uniquely curated for small businesses.