Free SEO Analysis Designed For Results
Generate Your SEO Performance Report
How Well Are You Doing with your Site SEO ?
THE RIGHT WAY TO ACHIEVE SUCCESS
Identify How You Can Dominate Google
With Free SEO Analysis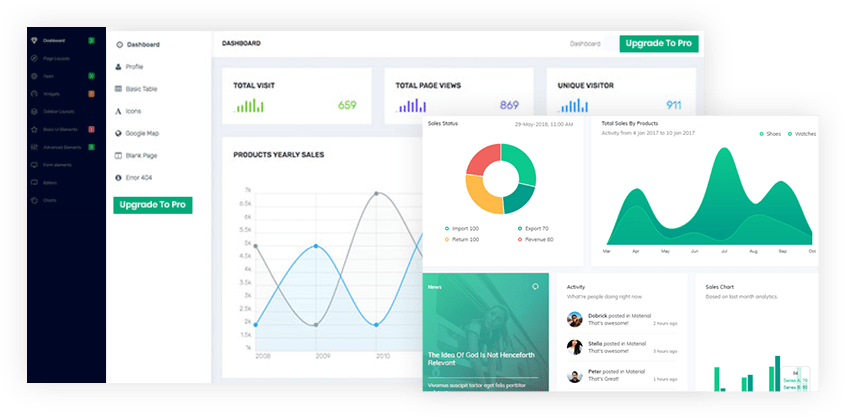 It sure is hard to know whether a particular SEO strategy is working or not. While the limited number of visitors may ring a bell, it is not always possible to find the exact issue from a quick glance. This is why BThrust makes it super easy to streamline your marketing efforts and identify exactly what is working. Our bulletproof analysis tool has the ability to track and analyse websites' SEO and usability in a streamlined manner. The detailed analysis report comes with a complete list of errors to show you problematic areas, preventing you from getting the top crown on Google. With BThrust's free SEO analysis, you can discover what needs to be done and redefine your marketing campaign.
Check Titles, Descriptions, Tags & The Size Of Page
Review all the content on your website to determine crucial tweaks for online success and optimised growth.
Scan All External & Internal Links On Web Page
Analyse the backlinks, identify who links to you, and track all the traffic metrics without breaking a sweat.
Check Google Score For Usability And Speed
Determine the site speed and audit the overall performance of your marketing efforts with a comprehensive review.
EASIER WAY TO DO SEO
Your Solution To Stand Out From The Crowd
If you are unable to attract more visitors and secure qualified leads, our free SEO Analyser tool is the solution you need. From Backlink Analysis to determination of site speed, BThrust helps businesses understand what they are doing right and wrong. In this way, our clients can make data-driven solutions. Join the masses and make the best out of our SEO services.
SO-28-3 Menara 1, No. 3 Jalan Bangsar, KL ECO City, 59200 Kuala Lumpur
Email: sales@bthrust.com.my
Phone: +60 12679 8611
[contact-form-7 404 "Not Found"]