Search Engine Optimisation To Be Found
Want to know how your site is performing?
How Well Are You Doing with your Site SEO ?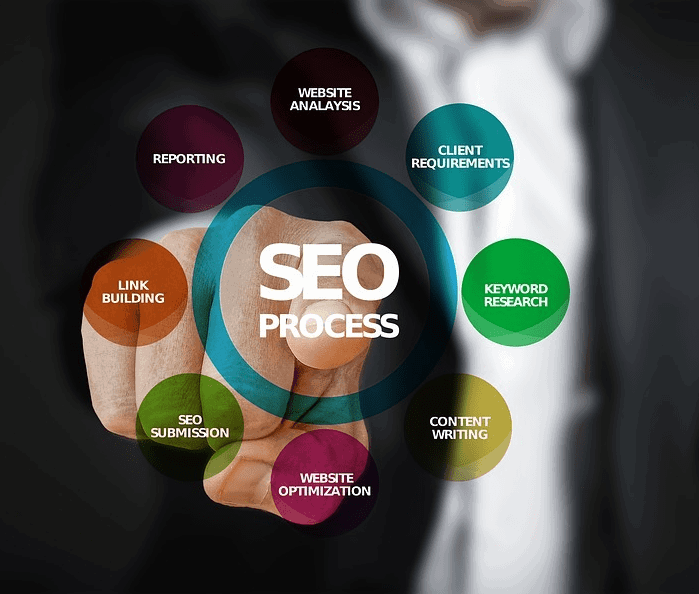 Scale up and move ahead
Our Actionable SEO Services in Kuala Lumpur Speak for Themselves
If you do business and an essential part of your work depends on the ways you reach out to your audience using channels such as your website, then you must have heard about BThrust -SEO Kuala Lumpur.  Good Businesses understand the value of digital marketing. But great businesses see digital marketing as an opportunity to grow beyond the boundaries. If you are aiming to brush up your name in the Malaysian market as well and outsmart your competition in the online world, Search Engine Optimisation (SEO) is what you need. From targeting the right audience to improving rankings on search results, our data-driven SEO KL – Services has helped prospective businesses in Kuala Lumpur. After all, we are exceptionally well in what we do. So when it comes to SEO services, BThrust – SEO KL is the name you can trust. Our features are not beneficial for the clients, but they also standout from the masses, helping prospective businesses make the best out of the opportunities available to them and avoid maximum risks our SEO KL – services.
We Know What You Need
Our SEO Strategies Encompass The True Potential of Businesses
Committed to delivering the best results only, our quality SEO services in Malaysia are known for helping businesses rank higher on search engines, gain qualified leads, and harness opportunities of success while barring all risks. As a talented SEO Agency Kuala Lumpur, we understand your audience and goals to ensure you get the right exposure. In doing so, we align our strategies with the current trends in the industry to get rid of the clutter and employ adequate practices to help you brush the brand's name. Our quality SEO service KL come in handy, especially for:
Targeting the right keywords, engagement, and reach
Keeping track of all the latest trends in the market
Taking your business on the front page of Google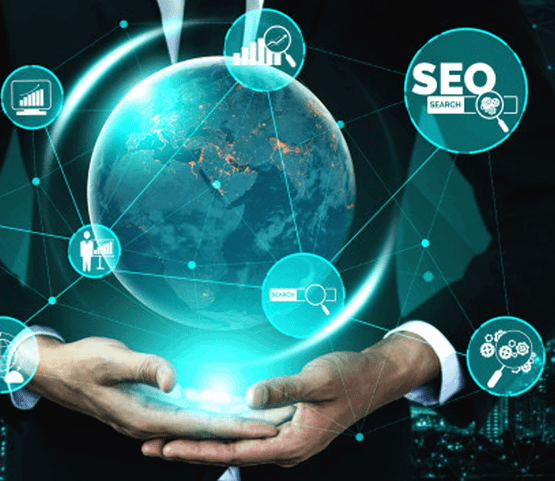 SEO Is Truly Essential For Your Business Website
But if you are unable to incorporate the right strategies in your marketing campaignsshould leave everything on BThrust - SEO Kuala Lumpur. As a trusted SEO Agency KL, we use top-notch tools and techniques to ensure your business can get the traffic it deserves and achieve all the goals faster.

Supercharge Your Marketing Strategies with SEO Company in Kuala Lumpur
SEO Agency Kuala Lumpur- Conquer Online Success
Top businesses know that their online campaigns are nothing without SEO. Door to door sales has turned into targeted digital advertisements, making it crucial for your brand to optimise its efforts as well. Whether you want to improve your web content or ironclad the site with quality backlinks, we can do it. We weave all the SEO elements perfectly together, bringing your brand directly under the industry limelight.
1899
Growth in the Audience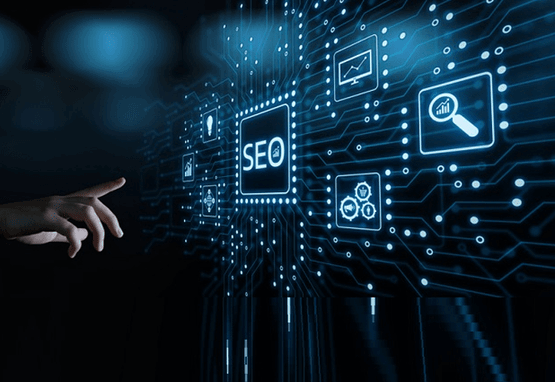 SOME PRESSING QUESTIONS
Get The Answers To What's Bugging You
We have collected some important FAQs in one place to especially resolve all your essential problems regarding our services.
1. Why do you need SEO KL?
Search Engine Optimization is a prominent key for the site owners to attract more traffic through organic methods. If you especially have an online business, then SEO can generate good traffic, increase revenue, and get more conversations. It is also crucial to maintain a good position on the search engine results if you want to be
recognised
as a trustworthy and credible site. Approaches like improving page speed and fixing broken links can also enhance the performance of your website. Here are some other benefits of incorporating SEO in your marketing strategy:
Optimization of web presence
Increase in the online credibility and trust
Identification of what customers are searching
Increase in the traffic of repeated customers
Better positioning of the business, products, and services
Evaluation of what customers are doing
2. Should I opt for SEO or PPC?
The answer to this question comes down to the benefits of SEO and PPC. While both have a fair share of advantages, it appears that you need to incorporate both SEO and PPC for your site's success. You can attain a higher ranking on Google, establish domain authority, and attract more traffic with SEO. But using PPC, you can also target more customers by targeting their behaviors and demographics. In this way, your marketing strategy should be a mix of both SEO and PPC.
3. Do I need SEO or SEM?
Actually, SEO is just one element of
Search Engine Marketing
. SEM also includes PPC. So if your site is visible in the search engine, you are already using SEM.
4. How much time does it take to gain benefits from SEO?
If you want to see valuable benefits from SEO, you will have to be a little patient. SEO takes considerable time because search engine algorithms are advancing day by day, emphasizing the user experience the most. SEO has also changed a lot from just stuffing particular keywords and creating as many links as possible. The results also depend upon the actual performance of your site.
5. How can I choose the best SEO agency – Kuala Lumpur?
There are various things that you should remember when choosing an SEO service KL. Firstly, your decision should not be primarily based on prices. If you go around looking for the lowest prices, then you will only get the lowest prices but not any value. This is why the best SEO companies provide value and ROI, instead of claiming to have the cheapest SEO packages.
The best SEO companies also focus on the analysis, audit, and reporting of your site's performance. After all, the right SEO strategy can only be formulated after a thorough evaluation of your existing web presence. On the other hand, client reviews and word-of-mouth references can also help you identify trustworthy and reliable SEO services.
6. Should I get an audit of my site? How can I do it?
Auditing and reporting are essential if you want to accurately determine how your site is performing in the digital universe. Site auditing usually involves its mobile-friendliness, keyword ranking, organic traffic, UX signals, site architecture, internal links, and much more. Such analysis can help you identify the strong and weak points of your marketing campaign. You can rely on our SEO company – Kuala Lumpur to get a free audit of your site.
7. What should I know about SEO Kuala Lumpur before starting with your company?
A key aspect of our services is that you don't have to be very technical minded in taking our services. We will guide you through every part of our SEO strategy, explaining what we are doing and why correctly are we doing it. In this way, you can rely on our support to understand how SEO is impacting your site.
8. If my customers are near to my business, do I still require a web presence?
It turns out that even small businesses that have limited target audience require a web presence. This is because customers are becoming picky in choosing the services and products they want to avail. In this regard, it is always best to have a credible web presence. You can also look into what your competitors are doing to decide whether you need to focus on your online or offline marketing.
9. Which SEO technique is more important?
As search engine algorithms are becoming more sophisticated, almost all SEO techniques are crucial to improve your web presence. Be it keyword research, on-page SEO, link building, site audits – you cannot rely on one strategy to boost the performance and ranking of your site.
10. How are internal links different from the external ones?
Internal links basically point pages found within the same domain. On the other hand, external links point one domain from another.
11. Do I have to sign any contract with your company?
Not at all. However, we expect you to read our terms and conditions, together with other policies, so you can be assured of our services.
12. Do I have to pay before the work is started or until the results come?
We require a 100% upfront payment before we can start working on your project. You can check our Pricing Packages for more information.