Search Engine Marketing That Wins The Digital Race
Generate Your SEO Performance Report
How Well Are You Doing with your Site SEO ?
Our Online Marketing (SEM) Strategies Establishes Powerful Reputations
Exploiting social media to attract an audience may be easy. But motivating and inspiring them to do action is a game for big boys. At BThrust, we make the best out of social media to add the right kind of class in your marketing campaigns.

Allowing your customers to find your brand and connect with it by employing creative and performing strategies.

Driving traffic to the website and generating more ROI for the business with the help of engaging and interactive PPC tactics.

Letting the world know why your brand is different than the breeds of businesses present out there in the digital world.

Taking the brand out of the junk box in the main folder with authentic, reliable, and engaging email marketing campaigns.

Brushing your digital presence by making your social media handles more appealing to the customers just in the way they should be.

Connecting business strategies with various digital solutions, including web design, branding, and marketing, for consistency and coherence.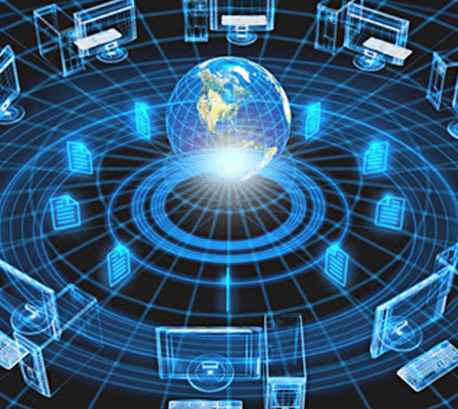 WE MAKE BRANDS BETTER
It all starts with your mission statement
Doing businesses is much easier if your customers can find and hear you online. But this requires the support of professionals who know how to achieve this like the back of the hand. Sure, if you know how SEM and everything works, then sure you can take care of everything by yourself. But not every business knows how it can use social media to grow traffic and generate more revenue. Luckily, at BThrust, we take it upon ourselves to help businesses of today and tomorrow.
Our SEM strategies focus on data-driven strategies to help your business rise in the world of social media. Our approach is different from others, focusing entirely on your brand's values and goals. Simply put, we make it happen.
EXPERTS IN DOING IT ALL
Break The Barriers Between Your Business And Top Results
Our SEO Service and SEM professionals team know how to convert ideas into workable strategies With experience that speaks for itself and skills that arise from potential, we give a competitive edge to all our clients. From social media optimization to email marketing, we do everything with sheer dedication. After all, we believe in quality and not quantity or fake promises. Accordingly, you can rest assured to leave your marketing campaigns on BThrust and ensure to achieve the best results.
A plethora of clients have already seen results. Now it is your turn to do the same. If you are willing to move ahead of the competition, rise above the masses, and reach more customers, then BThrust is the agency you need to rely on.