Pay Per Click Service To Get Exposure
Generate Your SEO Performance Report
How Well Are You Doing with your Site SEO ?
DO MORE WITH MARKETING
Make Reach & Relevancy A Reality
Your marketing strategy might be running successfully. But sometimes another pair of eyes is all that is required to go ahead of the competition. Whether you want to enhance your brand's visibility, get more clicks, or generate quality leads, our pay per click strategies will ensure your business has the right exposure. At BThrust, we take your objectives and turn them into a thriving reality.
First-page Exposure
Get a thorough uplift in your traffic and drive more leads
Accurate Tracking
Keep track of all the visitors and conversions effectively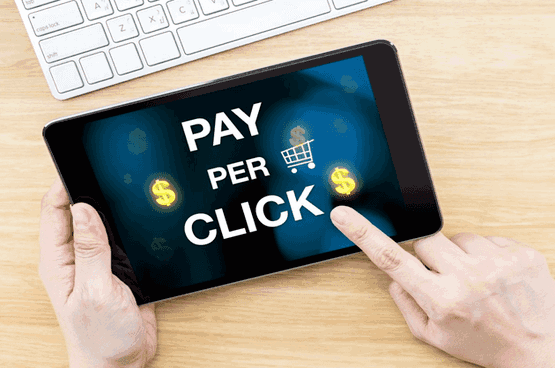 STAND OUT AND DO MORE
We'll Manage Your Ads In The Best Manner
Paid search is a central component of a modern marketing strategy. From increasing traffic to getting the right leads, paid advertising can add more to your sales and brand awareness. At BThrust, we focus on your business values, goals, and resources to create PPC strategies that not only work but also perform.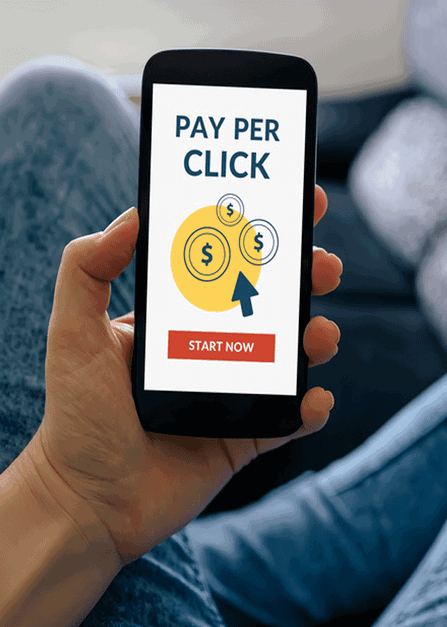 GET MORE EXPOSURE
Our Pay Per Click Services Will Make It Easy To Achieve Your Unique Goals
With substantial experience in the field of marketing, the veterans at BThrust know what it takes to build and run result-driven PPC campaigns. Our pay per click services starts with your objectives, allowing us to create campaigns that put your brand in the best light.
Bespoke Campaigns To Increase Reach
Whatever we do starts with the goals of your business. Before formulating any strategy, we focus on your most crucial business aims. We conduct a handful of market research as well to understand what your customers want and what your competitors are doing. In this way, the experts at BThrust are able to create competitive and accurate PPC campaigns to improve your marketing efforts.
Establishing Your Brand's Relevancy
When creating a PPC strategy, we focus on attracting the right kind of traffic and not just any traffic. In doing so, we evaluate your keywords' performance, together with the relevancy of your ad copy, ensuring that every aspect of your marketing campaign is in accordance with your overarching advertising goals.
Turn Leads Into Happy Customers
Our highly engaging and interactive PPC campaigns entices customers to not only click your site but also explore your services. After all, it's not enough to get traffic only. Instead, your goal should be to secure more leads and increase sales volume. By structuring your campaigns efficiently in a cost-effective manner, you can rely on BThrust to get optimum outcomes.
See Immediate Results & Conversions
Our team of PPC experts knows how to convert brand goals into thriving ads that get more conversions. We believe in transparency, providing a transparent reporting and analysis of your existing PPC campaign, together with all the tweaks that will be needed. In this way, we not only improve your performance but also put your marketing campaign on the track.