If you are unsure how impactful is SEO for business growth, you should read this! Many people believe that SEO is dead, but SEO is still alive. SEO still impacts your business, whether good or bad. With the help of impressive stats, it will completely change how you look SEO. Without knowing trends, information, and updates about SEO is such a difficult situation. Even if you are not able to build and implement an effective strategy for your business. You must be well-versed with the knowledge of Google algorithm. It will help your website to secure the ranking on the first page of Google. We have compiled a list of some exciting statistics that reflect the impact of SEO in 2022! The 2022 stats are divided into three parts such as:
General SEO Stats
Local SEO Stats
Mobile SEO Stats
Let's know each one by one!
General SEO Stats in 2022
Do you know that 68% of the online experience starts with online search engines?
Google has now become a popular search engine among people. Currently, it holds 91.94% total search engine market share, followed by Bing, Yahoo, and Baidu.
61% of B2B marketers confirmed that SEO generates more leads as compared to the other marketing technique.
It is stated that 63% of shopping begins online, whether you purchase it in the store.
70% of digital marketers prefer SEO better than PPC to generate or increase sales.
The top listed page has a 32% average click-through rate in the Google search engine.
Atleast 75% of people never scroll the first page of the Google search engine.
Google has an average of consisting 1447 words on the first-page result.
66% of people prefer to do online research before making a purchase.
Search engine leads have a close rate of 14.6%, whereas outbound leads have a 1.7% close rate.
86% of people prefer to click only organic search engine results and avoid clicking on paid banner ads.
If your website takes 2 seconds to load, it will increase your bounce rate by 4.42%. Your website bounce rate will increase by 38% if its loads in 5 seconds.
An average of 39.4% of users chooses to do an online search via voice.
Local SEO Stats in 2022
Many local brands were struggling to secure a ranking on the first page of Google, which is quite impossible. In 2014, Google introduced a new way for local businesses to compete with their pigeon update. Google allow location-specific searches that give a boost to local business ranking. Here is the list of some essential 
Local SEO
stats for 2022!
Nearly 76% of people searching for local businesses via mobile phones are likely to visit the business in 24 hours.
It is stated that 28% of local search results in a purchase within 24 hours.
Almost 61% of people who do mobile searches will contact the local business with a mobile-friendly website.
79% of customers are likely to trust online reviews and personal recommendations.
86% of people search for the local business location on Google Maps.
It is stated that 56% of local business doesn't have their Google my business listing.
In 2020, the "near me" keyword increased by 130%. For instance, when someone searches for something near, they search like this, "Café near me", "Café neaby".
Mobile SEO Stats in 2022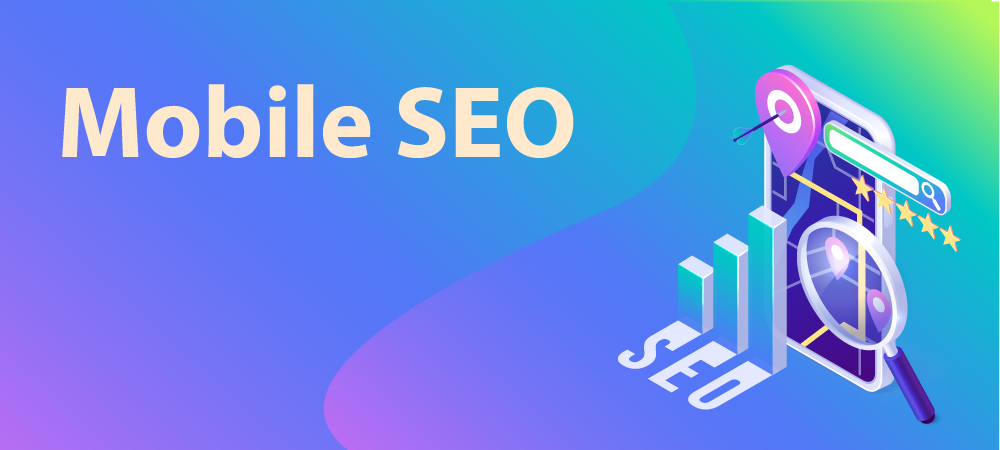 Like search engine optimization, Mobile SEO is also essential for your business growth. Searches via mobile phones have now become common for people. They can easily interact with Google, so it's vital to maintain mobile search rankings. We have curated the list of some crucial Mobile SEO stats for 2022!
According to the stats, 55% of all internet traffic comes from mobile devices worldwide.
56% of online consumers searched for a local business online via mobile phone.
While using the mobile search engine, approximately half of the smartphone users determined the new product or company.
Nearly 51% of internet users can access the internet via smartphone.
Many people spend approx. 5-6 hours on their mobile phones, excluding work-related use.
As per the statistics, 53% of mobile visitors on your website will leave if your website takes more than 3 seconds to load.
Since 2017, searches like "where to buy" and "near me" have increased by 200%.
It is declared that 66% of e-commerce browsing time comes from mobile devices. In contrast, 30% of sales of e-commerce businesses come from mobile devices.
Trendy SEO Statistics for 2022
Apart from these three states, there are some significant trends you need to focus on. Therefore, we have curated the list of some essential yet powerful search engine optimization stats for 2022!
If you are on the first page of Google, it's a success for your business. 92% of online traffic only goes to the first page results of Google.
Almost 70% of customers trust the online information such as business location, opening hours, stocks etc that they find.
SEO strategy, which is implemented by the business, gets a positive effect stated by 82% of people.
Compared to a single approach, businesses using both SEO and PPC receive 25% more clicks and 27% higher profits.
If you secure a number #1 position in Google, you will receive 34.36% CTR.
There are high chances of you having videos on the page. 53% are likely to be highlighted on the first page of Google if your page contains videos.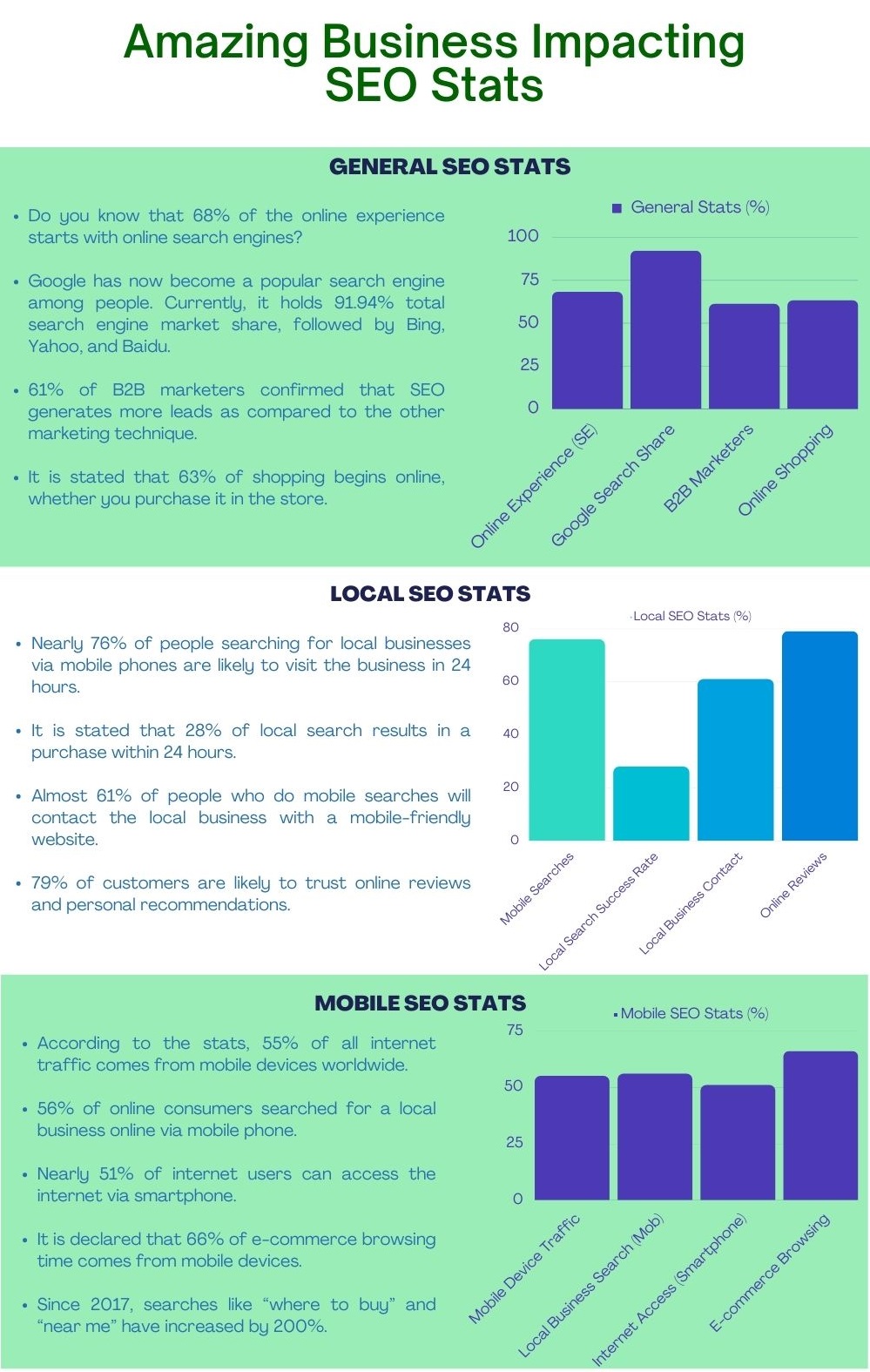 Conclusion
Apart from these, there are various SEO statistics you can't even imagine. These data-proven search engine optimization stats will help you. This is why your business needs SEO. You will make a better decision to build your effective SEO strategy. SEO plays an essential part in your business growth. However, if you also need an expert, you should contact BThrust for
SEO in Malaysia
. Our highly skilled team will assist you in building a result-driven SEO strategy. So, get in touch to know more!